The page may not load correctly.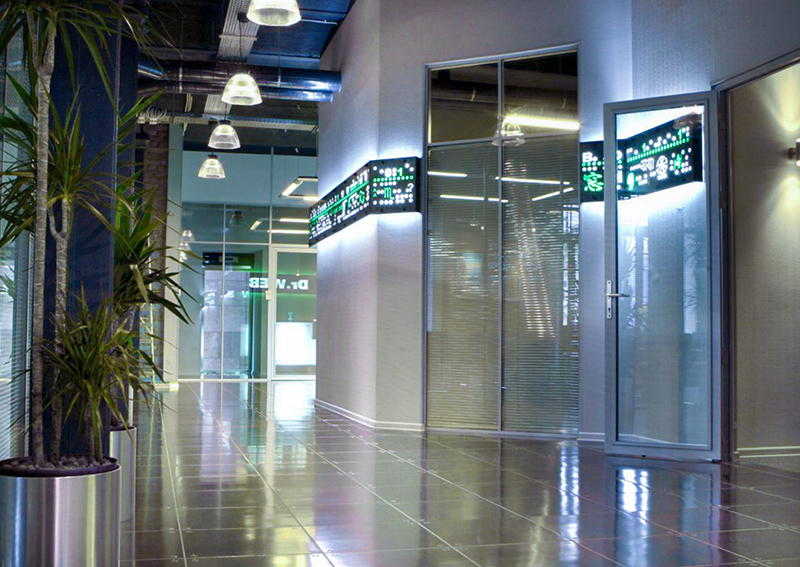 Imagine – the year is 1992, the Soviet Union has just collapsed and Igor Danilov has a vision – to create the best antivirus software in the world. Igor and his team spend the next 10 years developing and refining his software until it finally exceeds his incredibly high standards – Dr. Web is born! Fast forward to today and you will find that this passion for excellence and innovation still drives the Dr. Web team. We continue creating dynamic and effective applications that protect YOU from cyberattack!
Igor Danilov knew that computer viruses were going to get worse, and become a major threat to the public – and this worried him greatly! He wanted, and still wants, to help people protect their computers, and safeguard the important things in their lives.
However, a fort can only be successful if it maintains and updates itself, and is easy to use. The average user, like you and me, doesn't necessarily know – or even want to know how their automobile operates. We only want to get where we are going, easily, efficiently, and safely! The same applies to our computers! We want to turn them on, use them, enjoy them, and know that we are safe from a devastating virus attack.
Our philosophy is simple: to prevent, detect, and respond. And our technology is both complex and simple; complex on the inside, simple on the outside. Totally effective - yet easy to use!
We always follow the motto of Doctor Web's founder in everything we do: SECURITY WITHOUT COMPROMISES!
Igor Danilov creates the first resident anti-virus monitor Tadpole.
Igor Danilov creates the anti-virus doctor (scanner) Tornado. Because it could interact with a hard disk's file system at a low level (BIOS), Tornado coped with the new Ghost-1963 virus and featured a high scanning speed.
Spider's Web, incorporating Spider guard (Tadpole's successor) and doctor Web (the successor to Tornado), is released. That moment became the starting point in the history of Dr.Web's development.
The first polymorphic virus was detected. Its emergence became the watershed that separated real anti-viruses, those capable of detecting and curing polymorphic viruses, from other programs capable of performing some anti-virus functions. Dr.Web becomes the first program in the history of the anti-virus industry to detect and cure complex polymorphic viruses. It is this anti-virus technology that first made Dr.Web famous among professionals.
A processor emulator to uncoil and detect polymorphic viruses is implemented. Dr.Web Anti-virus becomes one of the few anti-viruses in the world to have coped with the world-famous polymorphic virus Phantom-1.
Doctor Web anti-virus scanner 1.00 is released.
Dr.Web for WinWord is released. Dr.Web becomes one of the first anti-viruses for Novell NetWare.
The online Dr.Web scanner service appears.
Virus Bulletin magazine publishes its review of the Dr.Web Anti-virus. The Dr.Web heuristic analyser is awarded the highest mark.
Dr.Web 4.0 is released. It incorporated innovations that fundamentally changed the anti-virus's architecture and operational routines.
The resident monitor SpIDer Guard for Windows 95/98 joins the Dr.Web family.
The Dr.Web virus database updating frequency increases dramatically. Today the databases are updated every day on an hourly basis.
Cooperation with the Japanese system integrator IWI is an important step towards establishing Doctor Web.
The Dr.Web engine is licensed to the Chinese anti-virus developer KingSoft.
Igor Danilov establishes Doctor Web and becomes its permanent technical director.
Dr.Web Enterprise Suite for corporate network protection is released.
The free utility Dr.Web CureIt! is released, and soon it becomes the most popular and trusted means for emergency virus curing among users of other anti-viruses.
Doctor Web Central Asia is established in the Republic of Kazakhstan.
The Doctor Web Deutschland GmbH office opens in Germany.
The first version of Dr.Web AV-Desk is released. This marks the beginning of the Software-as-a-Service (SaaS) era in the anti-virus industry—Dr.Web Anti-virus is now available to users on a subscription basis.
The first Dr.Web Anti-virus for mobile devices is released.
Doctor Web France opens its office in France.
Dr.Web CureNet! is released.
Doctor Web Pacific opens its office in Japan.
Dr.Web Anti-virus for Android is released.
Doctor Web Software Company (Tianjin), Ltd., opens in China.
Doctor Web security researchers identified the world's first and largest known botnet, consisting of infected Macs.
Dr.Web version 9.0 products are released.
Doctor Web malware researchers discover the first-ever Android bootkit, which infected over 350,000 mobile devices.
The first encryption ransomware program for Linux is discovered and neutralised.
The subscription-based Dr.Web Anti-virus becomes available in Europe and South Asia.
The new product Dr.Web KATANA is released.
Dr.Web for Android downloads from Google Play reach the 100 million mark.
Doctor Web researchers discover the first encryption ransomware written in Go.
Dr.Web Light for Android is at the top of the Google Play search results in Russia.
New machine-learning technology is released to detect brand-new malicious programs.
Dr.Web Enterprise Security Suite now includes Application Control.
Dr.Web vxCube—the intelligent, cloud-based, interactive analyser of suspicious files—is released.
Dr.Web products for Unix-like systems are released with ARM64 platform support.
Version 13 is released for Dr.Web Enterprise Security Suite and Dr.Web AV-Desk.
The Dr.Web Anti-virus celebrates its 30th anniversary.

Advanced Technologies
Doctor Web's strategic goal, on which its entire workforce is focused, is to create anti-virus software that is of the highest quality and meets all the requirements currently placed on this segment of programs, and to develop new technologies that allow users to arm themselves against all types of computer threats.
All rights to Dr.Web technologies are reserved by Doctor Web.
Group Doctor Web Worldwide